Charlemagne Shield - Polished
This Replica Medieval Shield Is Made in Spain and . . .
is constructed of polished steel with brass trim and has a clear coating to preserve the finish. The shield size is 18" x 31" and it has a curved shape. It is the classic "Heater" style battle shield. This shield has a clamping mechanism on the rear of the shield to hold and display a sword securely with the shield.
Charlemagne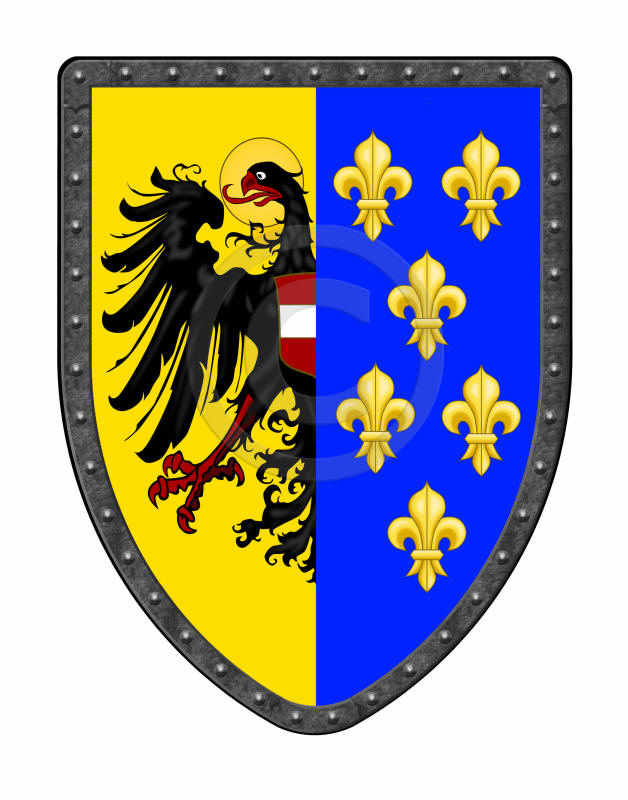 SH503P-DG-HG-Charlemagne
Display Shield with Hanging Chain
SH503P-DG-BR-Charlemagne
Battle Ready Shield with Leather Straps
Battle Shield Back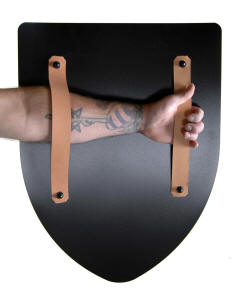 More Hanging Medieval Shields For Wall Display
Shields Index Medieval Shields Index
Swords and Armor Specials !
New Introductions - Closeouts - All Great Bargains
Shipping Policies and Rates - Returns
Payment Methods
Visa, Master Card, American Express, Discover Card and PayPal
copyright © 2001-2015 swordsandarmor.com . All Rights Reserved
privacy policy